Anal Beauty Present - Linda Weasley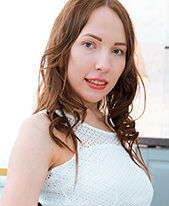 Rate This Model (Overall Rating 9.6)
Rate This Scene (Overall Rating 9.53)
Every person has his or hers own hobby. Somebody loves jogging, others cannot live without movies or music and this beautiful brunette babe adores trying out new sex games. She seduces her boyfriend into taking clothes off and making sex in a standing position. It could satisfy any other average girl but she needs more and she begs dude to fill her asshole with his tongue and dick and even share his cum with her afterwards.
Download Full-length Video:
Cick Here to Watch All Scenes Right Now!


GET 40+ Teen Porn Sites for The Price of One!