Anal Beauty Present - Katarina Muti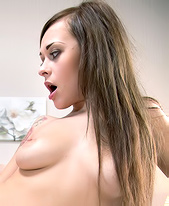 Rate This Model (Overall Rating 8.8)
Rate This Scene (Overall Rating 8.31)
Usually girls welcome their boyfriends with tasty dinners when they come back home from business trips. This curvy blonde believes that dinner is a rather boring thing. This is why she welcomes a lad with her curvy body, big boobs and sex-hungry pussy. Her lad even confessed he loved that welcome more than anything in his life.
Download Full-length Video:
Cick Here to Watch All Scenes Right Now!


GET 40+ Teen Porn Sites for The Price of One!