Anal Beauty Present - Gloria Hole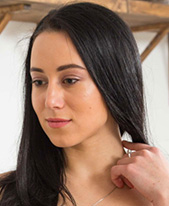 Rate This Model (Overall Rating 9.7)
Rate This Scene (Overall Rating 9.61)
They say that chess is a rather boring game for nerds and nothing can save it. Luckily, there are girls who can spice every game with their presence. When brunette sweetie offers to turn chess into a strip game, dude can't believe his ears and luck. Of course, they have to finish the game first. So they make sex right on the chess board.
Download Full-length Video:
Cick Here to Watch All Scenes Right Now!


GET 40+ Teen Porn Sites for The Price of One!