Anal Beauty Present - Carri Cherry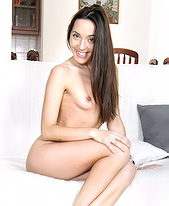 Rate This Model (Overall Rating 9.6)
Rate This Scene (Overall Rating 9.87)
We all see sex dreams from time to time. Dude's dream was supposed to be a very pleasant one but suddenly he saw a monkey face instead of his babe's cute face. Of course, he was shocked and woke up. Luckily, his gorgeous babe managed to calm him down with deep blowjob and crazy ride on his erected dick. Dude thanked hottie for her efforts by cumming into her wide-open mouth.
Download Full-length Video:
Cick Here to Watch All Scenes Right Now!


GET 40+ Teen Porn Sites for The Price of One!